Amarr Traditional Garage Doors
Amarr traditional garage doors are stylish, strong and modern and are called this way because they open in the traditional way. They are made of steel and people can choose among four different styles and six different colors. Among the Heritage, Lincoln, Stratford and Olympus traditional Amarr garage doors, one can choose the design and among many window opening choices. The heritage c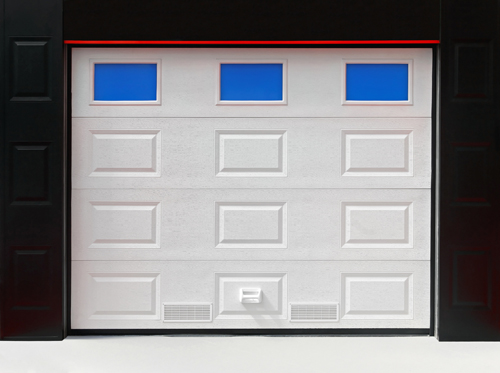 ollection can have single, double or triple layered doors. The single layer steel doors are non-insulated and made of heavy duty exterior steel. Double and triple layered doors have polystyrene foam for high energy efficiency up to 9.05.
We Have the Knowhow to Take Care of Everything
Amarr offers over 150 options in its Lincoln collection. These doors come in triple layers in: steel + insulation + steel style and offer great energy efficiency up to 9.05 r-value. The Stratford collection is distinguished for its safe guard system for which Amarr is widely renowned. It includes safety sections and hinges, which won't allow finger injuries as well as tamper resistant brackets. Available in over 150 designs, Stratford doors can be insulated up to 6.64 r-value and are made of standard gauge steel. When insulated, they can come in double and triple layers but they also come out in a single non-insulated panel.
The best option among Amarr traditional garage doors is the Olympus collection. These doors are highly durable and insulated up to 19.4 r-value. They come out in two designs and 2'' triple layers with polyurethane foam insulation. All traditional garage doors by Amarr are powerful and designed for low maintenance.